VIDEO VAULT: Ghost story centers on mid-century Vegas house that burned down in 2014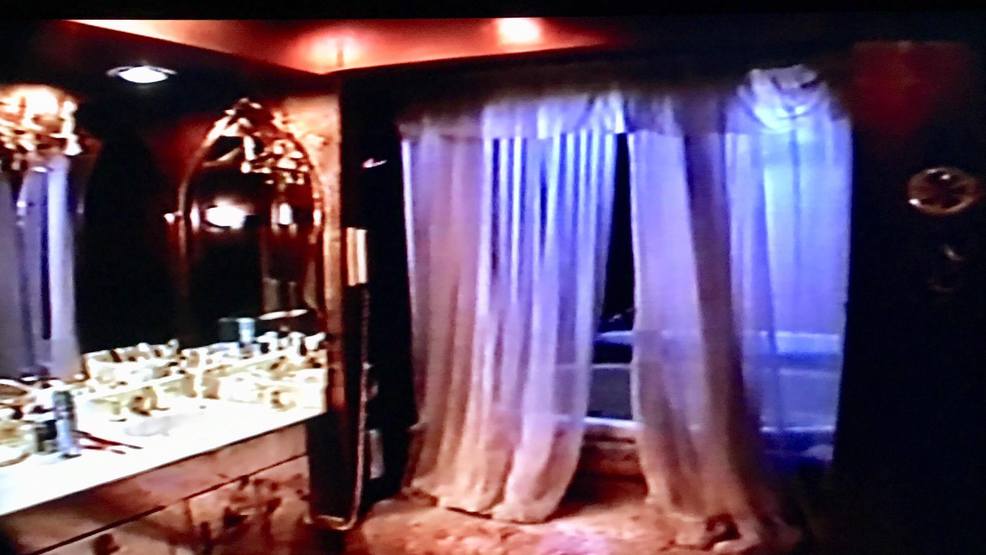 LAS VEGAS (KSNV News3LV) —
With less than a week out from Halloween, this might be a good time to look at a new book by local author Brian Rouff, where one of the main characters is a ghost.

"The House Always Wins" brings back memories of different characters from mid-century Las Vegas, and stems from Rouff's own experiences, feeling a presence around him.
"It wasn't a malevolent ghost or anything," he muses. "But there was always just all kinds of strange occurrences going on."
Rouff and his family had moved into an East Saint Louis Avenue home first constructed in the early 50s for Sahara Hotel bandleader Jack Eglash.
"The house that Jack built was an entertainer's house. The part that I refer to -- that Elvis had been in that house, the Rat Pack, you know, Rickles -- and on and on. Anybody who was anybody had been in that house at one time. Because it was just cool."
The home was upscale and state-of-the-art.
"It had an outdoor-indoor pool," describes Rouff. "You could swim up under the master bedroom. There was a partition that went into the master bedroom. And it had a working soda fountain, ice cream parlor kind of thing. A phaser range that never got hot."
Very hip, but it could also be odd.
"There were, you know, changes in temperature, strange noises, drawers would open and close on their own."
Rouff knows these were more than likely his own perceptions of an old house rather than anything supernatural. But being an author, he let his mind wander.
"I felt, what if it's a ghost? And what if I changed the ghost to a Vegas mob figure like a Moe Dalitz, a Meyer Lansky? Now it's getting interesting. And especially if he helps the young couple that moves into the house."
Mob Museum Director of Content Geoff Schumacher is quite familiar with the characters referenced by Rouff.
"Meyer Lansky invested in a lot of different casinos in Las Vegas in the 1950s -- the 1940s and the 1950s," observes Schumacher. "And there's not a single of them that he didn't consult with Moe Dalitz and talk to him about it, at the very least."
The two knew each other well, but had very different roles here.
"He was a relationship guy," says Schumacher of Dalitz. "He got people together. He made deals happen."
Lansky was more of a numbers guy.
"He was the accountant for the mob. He was the entrepreneur, who came up with all kinds of different ways to make money."
The composite fictionalization created by Rouff goes by the name Meyer Levin, who is also informed by stories the author heard while growing up.
"My dad—not that he was a mobster—but he grew up in Detroit on the same street and went to school with these guys who formed the Purple Gang," says Rouff.
"[The Purple Gang] were bootleggers, they were very violent," describes Schumacher. "They were known for you know, going after their rivals and putting them down."
So while the fictional house was haunted by Meyer Levin, did the real house contain the benign spirit of Sahara bandleader Jack Eglash? Any evidence is gone.
"In June of 2014 -- we don't know exactly what happened, but it burned to the ground. There's nothing there now but a vacant lot."
You can visit the ghosts of real mobsters like Lansky, Dalitz, the Purple Gang and many more by visiting the exhibits at the Mob Museum. The fictional version is available online and in local bookstores.
Brian Rouff will be signing copies of "The House Always Wins" at Barnes & Noble Bookstore in Henderson on November 4th at 1:00 PM.
Unmute