Man convicted of trying to kill police officer to serve 11 to 40 years in prison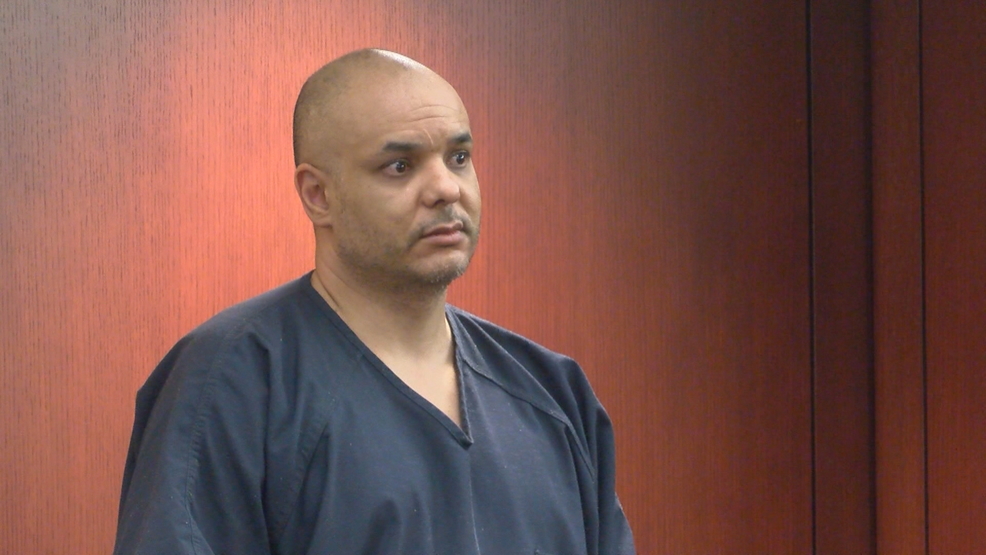 LAS VEGAS (KSNV News3LV) —
The man convicted of attempting to kill a Las Vegas Metropolitan Police Department officer nearly two years ago was sentenced Wednesday at the Regional Justice Center.

Teag Fox, 40, will serve a sentence from 11 to 40 years in prison in the shooting of Officer Gregory Sedminik at a hotel complex near Las Vegas Blvd. South and West Serene Avenue in December 2015.
RELATED | Metro officer shot near Las Vegas Blvd. and Pebble, suspect arrested

In court, Fox immediately asked for the floor and motioned for a mistrial. He repeatedly told Judge William D. Kephart that prosecutors withheld evidence and most of their story and testimonies were all made up.
Fox said that he was not trying to hurt Sedminik but fired his gun because the officer fired first. Fox's defense attempted to back him by saying he was in the military and had no criminal record, but Kephart denied the mistrial motion.
Prosecutors requested for the maximum sentencing of 24 to 61 years, saying Fox was not only a danger to men and women in uniform but the entire community. Prosecutors then called Sedminik to the floor, and his words displayed the pain he's been going through since the shooting.

"The surgeon told me that he barely missed a major artery in my upper arm by a millimeter. If he would have hit that artery, I would have bled to death right there or on the way to hospital," said Sedminik. "There are consequences for actions, and his actions — I feel — deserve severe consequences."
RELATED | Suspect found guilty in Dec. 2015 shooting of LVMPD officer
Even though Sedminik is still dealing with pain, he's made a strong enough recovery to return to work.
Fox took the floor one last time to try and defend his actions after Sedminik's testimony, but Kephart has strong words for him: "If you point a gun at a police officer, expect to get shot."
Unmute